MAKE A STATEMENT ON THE MAP!

Why Is Local SEO Important?
86% of customers use search engines to find local businesses.
76% of local searches result in a call. Local searches lead to local sales.
If you are looking for SEO firms in Indiana or neighboring cities, you don't want search results listing several firms from Chicago, Illinois. That's where Google steps in. Google's search algorithm is able to detect when search queries and information are local to the user. Since Google favors local results, it is essential to include local SEO on your website in order to be visible to your audience.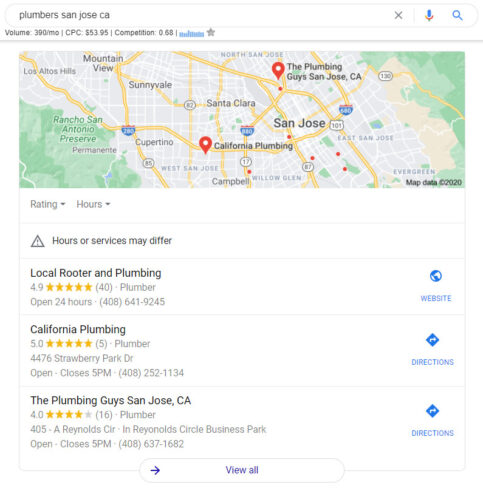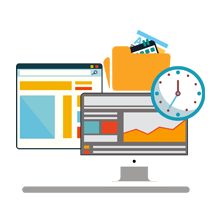 Website Localization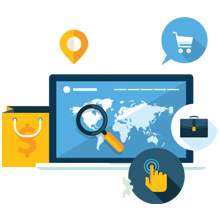 Citation Building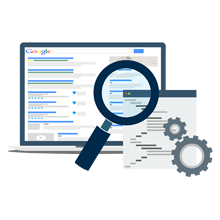 Managing Ratings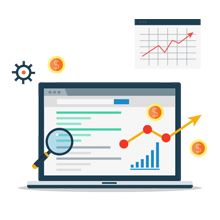 Getting Quality Backlinks
Put Your Business On The Map.
Beat Nearby Competition with Our Local SEO Process
Local SEO is essentially about communicating the local relevance of your web pages to the search engines. As a local SEO company, we utilize various tools, techniques and strategies to improve your local presence online. Some examples of our services include local link building, local citations, Website optimization and claiming your 'Google My Business'.
Here at Local Bounce, a leading local SEO Agency, our SEO experts will create a bespoke results-driven strategy to improve your SEO and help to boost your conversions. Ultimately, our Local SEO services are designed to drive qualified website traffic and leads to your business.
COMPETITIVE ANALYSIS:
Every local SEO strategy needs to start here. What are your current competitors doing that is working for them? We drill down and look deeply into the tactics employed by your competitors to get a comprehensive picture of how competitive your market is.
KEYWORD RESEARCH:
What do you think people are searching for when they are looking for your product or service? For our local SEO clients, we usually ask for 5 of the top keywords desirable to rank for. We then take a look at our competitive analysis and see if there might be some other hidden opportunities to go after as well. We use tools to see what other keywords are out there that might be beneficial to your business.
ON-SITE OPTIMIZATION:
There are two parts to on-site optimization. Let's start with the first:
Design: You can be ranking for 50 of the best keywords and not get a single lead or generate any revenue from the traffic. Why? Usability. How user-friendly is your website? We take a look at the current state of your website and offer tips and recommendations to help improve the conversion rate of traffic.
On-site optimization: Behind your beautiful website sits code, usually html and/or php on a content management system, such as WordPress. We optimize your website to help get you ranked organically.
LOCAL LISTINGS:
Having your business Name, Address, Phone number, and website (referred to as NAP) listed correctly is a foundational ranking factor for Google Maps. There are 5 major data aggregators, and roughly 50 other local listing sites that we start with.
We make sure your business is listed correctly and completely.
We will then identify hyperlocal and industry-specific local listing opportunities for your business. We do this by looking at your competitor's listing sources, as well as advanced searches in Google.
LINK ACQUISITION:
Obtaining links to your website from trustworthy websites will really move the needle for your keywords. Links come in many ways including but not limited to:
Sponsorship opportunities
Guest posts
Content creation and outreach
Resources
Broken link building
Brand name mentions
ONLINE REPUTATION MANAGEMENT:
Getting great reviews on Google and Yelp can be tough. We use third-party software that automates this process. Simply log in to the dashboard, add your customer's information, and hit send. The tool does the rest.

Book a free SEO audit conducted by one of our SEO experts today!

Frequently Asked Questions About Local SEO
Why is local SEO important?
As Google's results are increasingly dominated by directories and powerful brands, the competition for search terms has skyrocketed. Appearing in local map packs, having great reviews, great location pages and complete and accurate directory listings are among the critical ways to attract local customers in today's competitive search landscape.
Should my business use local SEO?
If you have a physical location and serve local customers, in a word, "yes". You should spend some time on local SEO techniques such as claiming local listings, improving reviews, building citations and on-page optimization. These are critically valuable for most local businesses and the work can have a tremendous impact on leads and revenue.
How do Google's "Local 3-Pack" or Map Pack results work?
Google's local 3-packs appear at the top of search results for many search terms and are valuable sources of clicks for local businesses. The algorithm for these map packs is a bit different from local organic results. Your Google My Business page, reviews and citations play a larger role here.
Can you help get more reviews?
Yes we can! Our review management program is one of the most impactful solutions we offer, dollar-for-dollar. We strongly encourage local businesses to try this program — it's had amazing results for our clients. We can provide case studies on request.
What if I get more bad reviews?
We all have clients that leave bad reviews — even if they're having a bad day, don't understand the service, or are just mistaken about something that happened. Customers understand this as well. We try to encourage your clients to contact you to resolve a dispute. If they decide to leave a bad review, we'll work with you to provide a response that lets the client and others know that you care about them and their complaint. A thoughtful response can turn a negative into perhaps many positives, including potential removal or adjustment from the complainant. A few negative reviews sprinkled in with many good ones also makes your reviews appear natural and not "faked" or filtered by review gating.
How soon should I see results from local SEO efforts?
Results depend on a large number of factors. Local map pack rankings and local organic rankings have similar factors, but some are weighted differently. We can sometimes have success with local 3-pack results very quickly. It depends in part on competition and what you've done so far in reviews, citations and optimizing your Google My Business listing.